CASW National Eisteddfod Purchase Prize 2019
These artworks are on permanent display in Conwy Culture Centre.

CASW first established a Purchase Prize at the National Eisteddfod in 2004. Each year, working within a limit of £2,000, the purchase has been chosen by the curator of the local museum/gallery, to go into that collection. These works were selected for exhibition here by Conwy Culture Service.

Bev Bell-Hughes: Cuddiedig / Hidden
Bev Bell-Hughes's tactile, hand-built ceramics do not strive to imitate nature but to echo its processes. She lives between Conwy and Llandudno, and is inspired to create by her exploratory walks on Deganwy and Morfa beaches. Each day she notices marks left in the sand by receding tides, different kinds of seaweed, the erosion of the hard surfaces of shells or rocks and later, in a half dream, she will form the idea for a new work. She works directly with the clay with no pre-conceived plan, pinching and squeezing, adding new materials until craters and holes appear. The end result captures and distils the very essence of coastal landscapes.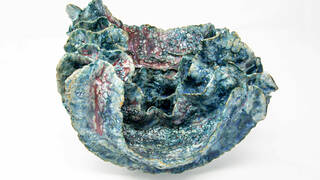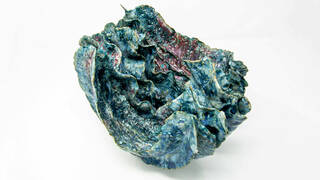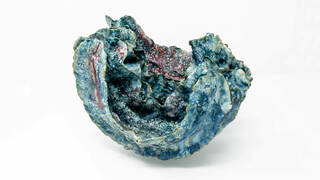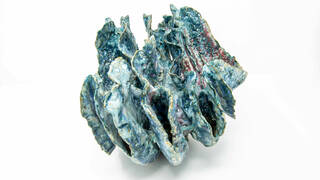 Glyn Baines: Harddwch didymhorau and Llonyddwch effro
Glyn Baines creates instinctive compositions from layers of torn, painted paper. Following in the modernist tradition, his works have no concept or narrative - they are simply the continuation of the human tradition of mark making. This leaves space for you, the viewer, to search for your own patterns or meanings in the work.